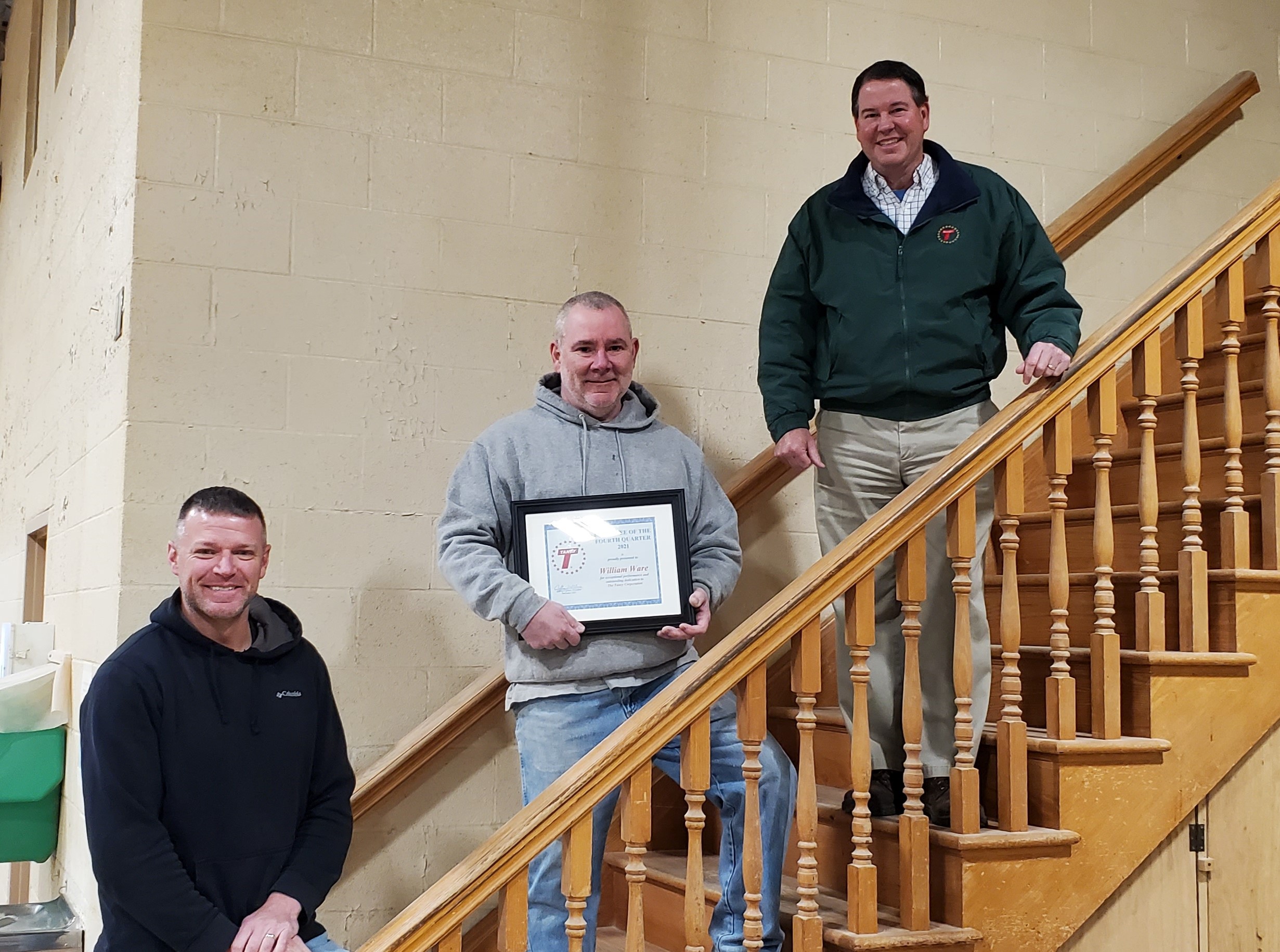 The Taney Corporation congratulates William (Bill) Ware who has been awarded Employee of the 4th Quarter.  Bill has been with The Taney Corporation for  1.5 years.
Bill Ware was selected for his diligence in making a lot of prebuilts in the last few months.  He and his coworker have turned out thousands of linear feet of rail to numerous customers.  He has also helped train others in this area to keep things moving forward.  Because of his hard work and dedication we have decided he is deserving of this award.  Bill will be receiving one day off with pay.
Congratulations Bill for your hard work this quarter!!!
Pictured Joe Bolin (left), Bill Ware (center) and Jeff Glass (right)