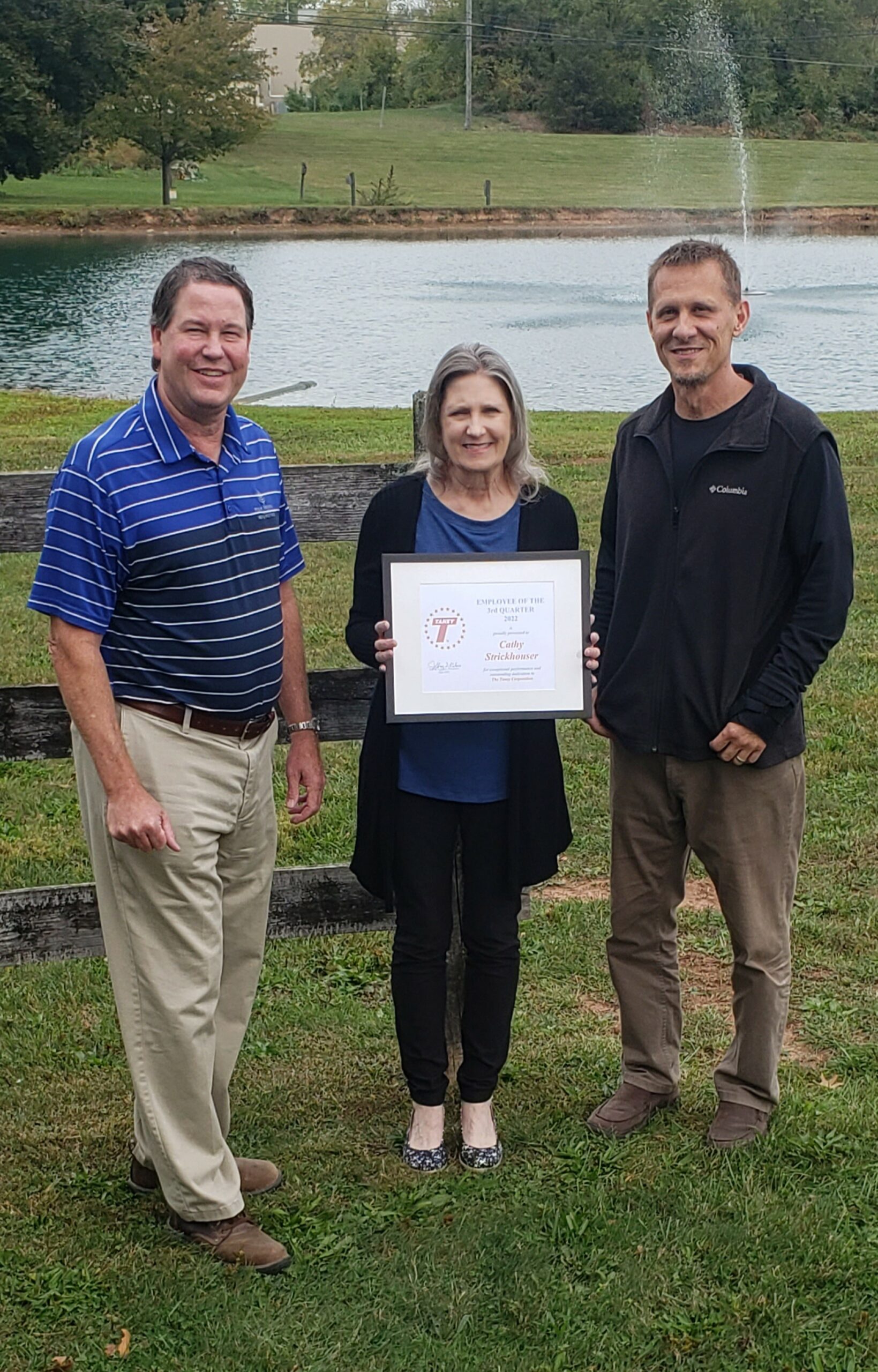 Cathy Strickhouser has been selected Employee of the 3rd Quarter because of her absolute dedication and commitment to making many of the back-end operations of Taney so smooth and seamless day in and day out.  Cathy wears many hats and fills many key functions on a day-to-day basis – both in her primary job responsibilities as well as serving as a backup and support for many critical office functions.  These include AP, lumber, payroll, leave tracking, invoicing, delivery tickets, and on and on.  With yearend fast approaching the time to juggle everything becomes even more scarce; yet Cathy does so without missing a step.  Cathy's dedication to making Taney's office operations better shows all 12 months of the year, so she is certainly deserving of recognition for this 3rd quarter of 2022 award.
Cathy has been an asset to Taney for over 25 years & is a trusted source for everyone in the office & shop. It is an honor & pleasure for all of us to work side by side with her every day.
Congratulations Cathy!