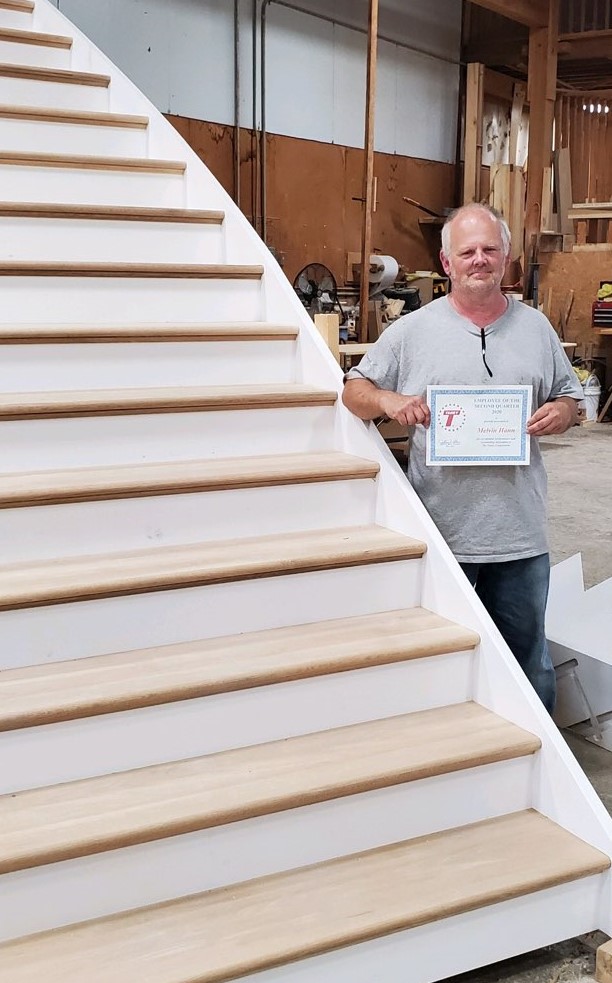 The Taney Corporation congratulates Melvin Hann who has been awarded Employee of the 2nd Quarter for 2020.  This quarter was met with new challenges based on the existence of COVID-19.  However, Melvin exceeded these challenges by maintaining a pleasant attitude and cooperating with the new changes.   Melvin Hann has been employed for 34 years, he is a Circular Mechanic in the Circular Department he works with handcrafted custom circulars and spiral stairways.
Melvin is a team player and encourages this practice among his co-workers. His willingness to assist others outside of his normal area also helped in easing the stress of COVID-19.
Congratulations Melvin for your hard work this quarter!!