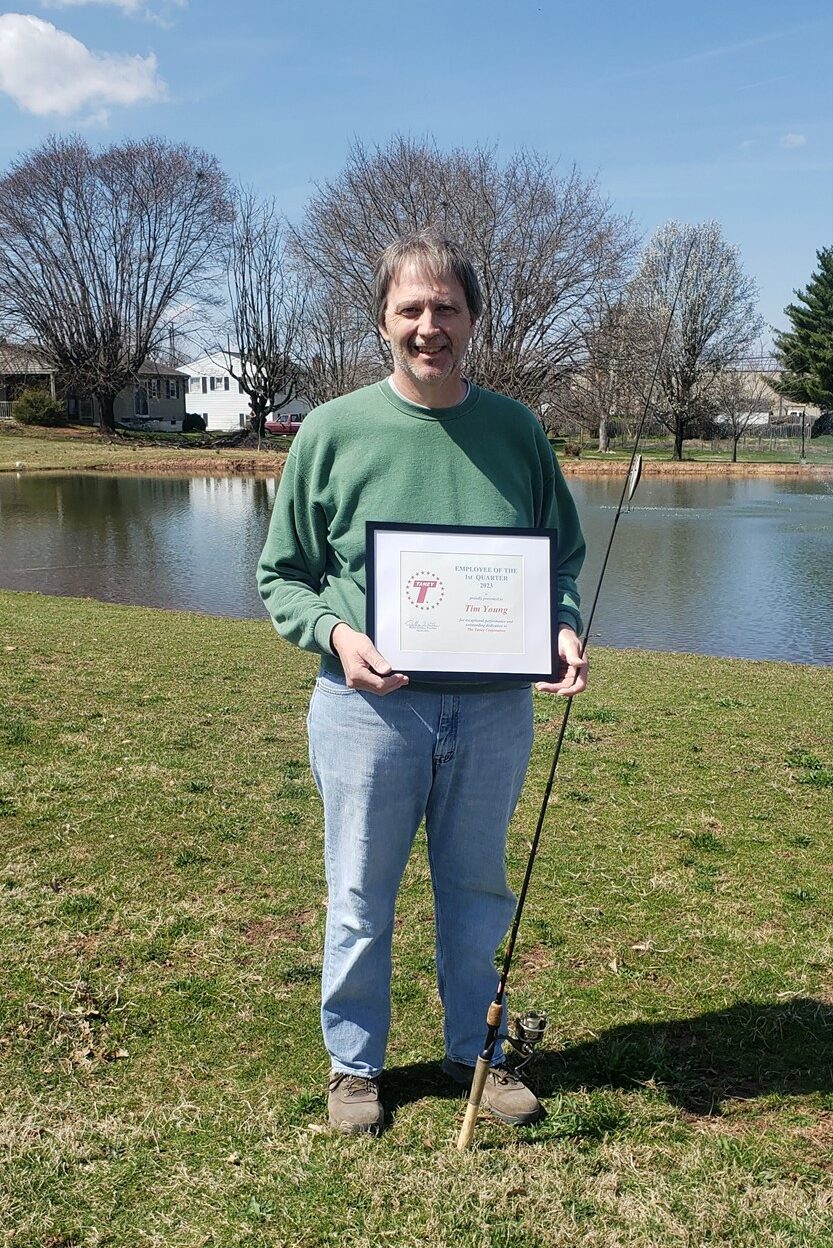 Employee of the 1st Quarter – Tim Young
The Taney Corporation congratulates Tim Young who has been chosen as the Employee of the First Quarter of 2023. Tim started his career in June of 1985 and is currently a custom stair mechanic.  Tim is being recognized for his expertise and skill to complete a significant number of "challenging" stairs and custom work for some of our top customers.  "Over the years one thing Tim looks forward to about working for Taney is fishing in the pond on lunch & breaks. He just caught a 15-inch-long bass this week."  Tim will be receiving 1 day off with pay & will have his name entered in the annual selection of Employee of the Year.
Congratulations, Tim!